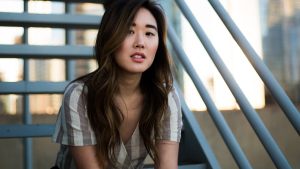 You may want to consider other pregnancy options for various reasons. Perhaps you've already had an abortion and experienced complications, or your beliefs have changed. These reasons are valid, and you deserve accurate information.
Parenting and adoption, while challenging, can be rewarding options. With proper support, you may find added comfort in choosing one or the other.
Is Parenting Difficult?
Every parenting journey is unique. There are many unknowns, and you may find it challenging. Raising a child is a big responsibility. But know you're likely more prepared than you think.
Think about any preconceived ideas you have regarding parenting. While some may be true, there are a great deal of resources available today. You'll also want to ask yourself questions during the decision process, like:
Am I financially stable enough to parent?
Will the baby's father be involved?
How will parenthood affect my career plans?
Can I provide a safe environment for a child?
What assistance do I need to parent (i.e., rent, material) successfully?
This list isn't exhaustive, but it lays the groundwork for thinking about parenting. Talking to a pregnancy resource center is also helpful. Life Light Pregnancy Help Center provides parenting lessons, from pregnancy education to effective discipline. These classes are offered in a free and confidential environment. Best of all, attending lessons helps you earn "Life Light Loot" for products in our Baby Boutique. 
Parenting takes courage. And you have more of it than you know. Talk to us today to learn more about how we can help.
Will I Regret an Adoption Decision?
There's no denying that adoption can be difficult. But it's also a brave choice. Deciding to place your child in another family demonstrates that you care deeply about their success and future. And it doesn't mean you need to forgo having a relationship.
Multiple adoption plans exist, including:
Open adoption: You can choose the adoptive family and cultivate a relationship with them through regular communication. The child will know who you are and understand your role in their life.
Semi-open adoption: You'll still form a relationship with the family, but all contact occurs through a third party, like an adoption agency or attorney.
Closed adoption: This option allows for the most privacy. All identifying records are sealed, and you remain anonymous.
Our peer counselors are here for you to discuss adoption. We'll weigh this option's pros and cons and explain the financial, emotional, and even material support you're entitled to. Our center isn't an adoption agency, but we'll refer you to ones we trust. 
Are You Ready to Take the Next Step?
An unplanned pregnancy doesn't mean the end of a journey but the start of another. Make a free and confidential appointment today to learn more. You aren't alone!
Life Light does not refer for or provide abortions, abortion services, or the abortion pill.