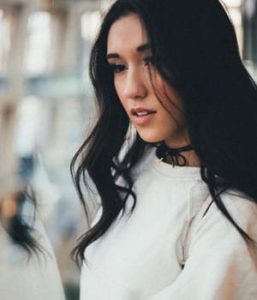 When you learn you're pregnant and after the initial shock subsides, you may feel overwhelmed at the thought of choosing a pregnancy option. Sometimes, our loved ones have strong opinions about what we should do. They may counsel you to choose abortion or urge you to examine other options.
Ultimately, this is your life and your choice. Put yourself on the best possible path forward by learning about your options, including parenting and adoption. Ask yourself the necessary questions and learn the facts!
Important Questions to Ask Yourself
You have three to choose from when considering your pregnancy options: abortion, adoption, and parenting. You may have heard much about abortion, but is it your only option?
Before making a decision about parenting or adoption, ask yourself these questions:
Am I emotionally, physically, and financially ready to parent a child?
What do I know about the adoption process? Adoption plans?
What support services do I need to move forward with confidence?
Are parenting education and material assistance available in my community?
Who can I turn to for guidance?
Though not a comprehensive list, these questions can help point you in the right direction.
The Parenting Journey
Parenting is an excellent choice for those who want to play an active role in shaping a child's life, but it comes with its own challenges. It can be exhausting and difficult, but with the proper resources, you will likely find that it brings you a lot of joy.
There can be uncertainty surrounding parenthood, but luckily, support is available. Life Light Pregnancy Help Center can provide you with parenting lessons and resources to help you along this journey.
Adoption Options
Adoption isn't an easy decision, but it can bring peace into your life. It can be the right choice for women who want to ensure their child is with a loving, supportive family. Moreover, there are numerous adoption plans available nowadays, including:
Open adoption: This is the best option for those desiring a relationship with the child and adoptive family. Communication occurs between the woman and adoptive family, and she plays an active role in the process. She may even receive financial and material support during her pregnancy.
Semi-open adoption: A third party, like an adoption agency or attorney, conducts communication.
Closed adoption: Often the right choice for those wishing to remain anonymous, this plan does not include any communication with the adoptive family. All identifying records are sealed.
Adoptive families are carefully vetted, so you can be sure that they are able to provide a safe, stable home for the child. Our center can provide adoption information and refer you to trustworthy adoption organizations!
Information You Can Trust
For more information about our free and confidential services, contact Life Light Pregnancy Help Center today. You don't have to do this alone!
Life Light does not refer for or provide abortions, abortion services, or the abortion pill.