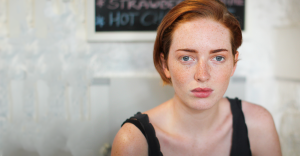 Having an abortion is a big decision, so you'll want to ensure you're prepared with the facts and have checked your health. You'll want to take several steps to protect yourself moving forward and verify that this is your best decision.
1. Confirm Key Pregnancy Details
Before any abortion procedure, you'll want to verify several pregnancy details with an obstetric ultrasound. This should be done after pregnancy confirmation with a positive test result. An ultrasound can tell you about the pregnancy's viability, location, and gestational age. This information will tell you whether you can have an abortion and if so, which type of procedure you're eligible for.
A medical abortion can only be performed during the first 70 days of pregnancy, making it more dangerous for the woman if performed later in pregnancy. A surgical abortion is a more complicated procedure and is typically performed as the pregnancy progresses. 
Life Light Pregnancy Help Center can help women obtain an ultrasound with a referral following a positive pregnancy test.
2. Review Options Information
Following confirmation of your pregnancy details with an ultrasound, you'll want to ensure you understand your pregnancy options, including abortion, adoption, and parenting. Each of these options can seem overwhelming, so it's essential that you receive accurate fact-based information about these.
Your local pregnancy center can provide this information. At Life Light Pregnancy Help Center, we offer free, confidential mentoring about your options in a non-judgmental environment. We are committed to ensuring you have the information you need to make an empowered, confident decision. 
3. Make a Decision
Making a pregnancy decision is rarely easy, but having the information you need and finding support persons can make all the difference. Consider each option and take the time to weigh them all.
If you feel comfortable doing so, discuss your options with a trusted family member or friend, or find a listening ear at a pregnancy help center. You need nonjudgmental support right now, and help is available to those wanting someone else in their corner.
Free, Confidential Support
If you'd like pregnancy confirmation services or options mentoring, Life Light Pregnancy Help Center is here. Contact us today to schedule an appointment. 
Life Light does not refer for or provide abortions, abortion services, or the abortion pill.