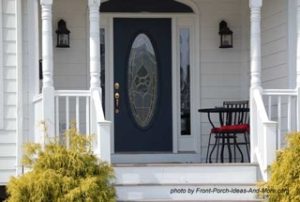 We always knew we wanted more than two children, and after my wife's unplanned hysterectomy, we began taking steps to adopt through the county's foster adoption program. After completing our licensing requirements, we both felt uneasy and lacked God's peace that passes all understanding in this process. Even though we both understood that dropping our license meant no adoptions were possible through the county, we trusted in God's timing and sought His peace. I recall telling my wife, "If it's meant to be, the doorbell will ring and a baby will be sitting there on the porch with a note stating 'from God'".
Seven years later after losing our house and being forced to move to a new community and begin attending a new church, a young lady came up to my wife and said, "Would you happen to know anyone that would want to adopt a baby girl that is yet to be born?" That afternoon, my wife told me exactly what had happened at church. She asked me, "What do you think?" After seven years of praying and waiting and two boys who were then 15 and 13, I responded by stating, "Well, it sounds like the doorbell just rang." Without hesitation, we began a walk of faith that culminated in taking our little Naomi Grace home on January 27, 2013, two days after she was born at Mercy Medical Center in Redding, CA.
To state she's been a blessing these past four years would be an understatement. She has two big brothers, who adore her, a supportive and loving church family that has embraced her as their own, and a mom and dad who couldn't be more blessed. Words cannot express my admiration for Naomi's birth mother who courageously decided to give up her girl for adoption instead of terminating her pregnancy. She knew that the child growing inside of her was a precious life that needed a loving, stable home that she could not provide.
Our thoughts drift to the future at times wondering when or if Naomi will desire a relationship with her birth mother, but we decided from the beginning to have this an open adoption to allow her birth mother to see her whenever she'd like. We feared this at first but trusted God that we would have opportunity to minister the gospel of Jesus Christ to a woman who is so desperately lost and struggling in addiction. Honestly, its much different playing "horsey" being 47 years old than at 27 years old, but the joy I experience coming home, opening the door, and hearing, "Daddy!" with a huge embrace to follow is more special than words can express. Sometimes I pause and think about where she'd be if we didn't choose to adopt her. Then the Lord graciously reminds me about where I'd be if He didn't choose to adopt me into His family. To God be the Glory.
*Originally posted March 15, 2017